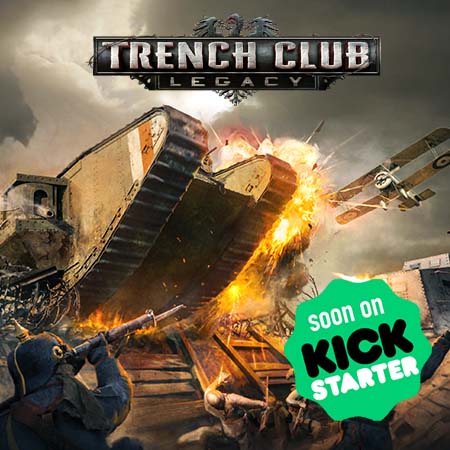 Trench Club: Legacy
Create your alternative history World War I. Command your tanks and troops through battles, develop new technology and make history.

1 – 5 Players

Legacy Campaign or single casual game
Solo mode
Cooperative or competitive
TRENCH CLUB: LEGACY – launching on Kickstarter this summer 2022
Create your alternative history World War I. Command your tanks and troops through battles, develop new technology and make history.
Enter your email address to get notified on launch: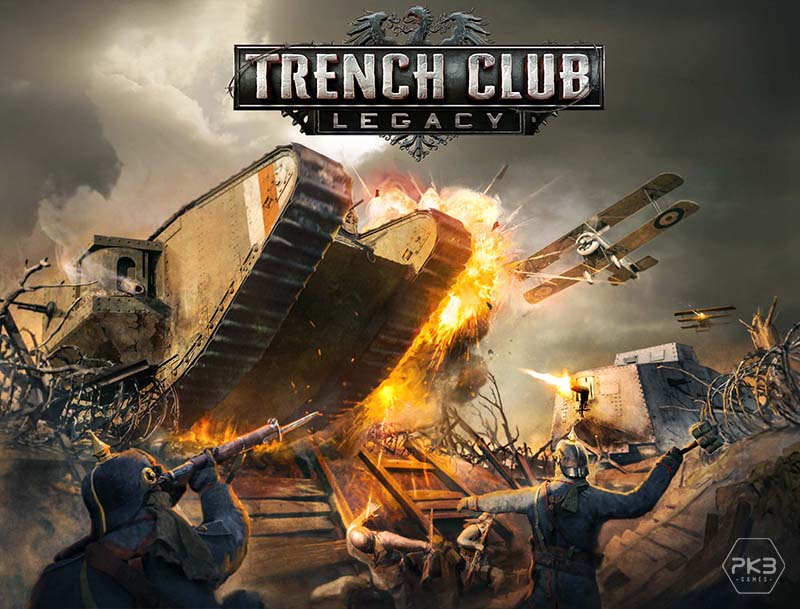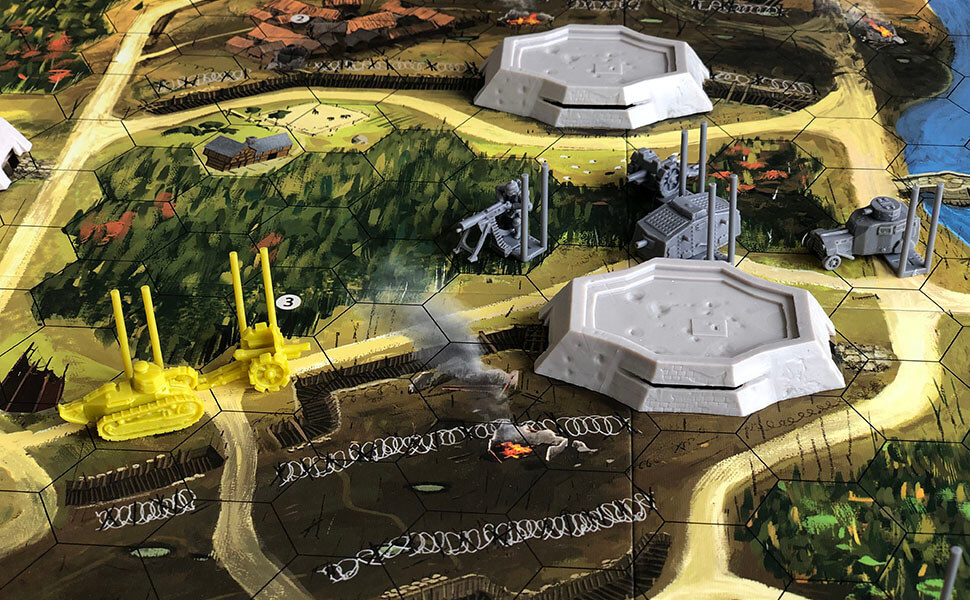 TRENCH CLUB: LEGACY lets you create an alternative history World War I. The game starts in 1915, after the failed (!) assassination attempt of the heir to the Austro-Hungarian throne. Europe is a powder keg with nations armed to the teeth and just waiting for a spark to unleash a global war.
Each of the players (1-4) chooses their nation (France, Great Britain, Germany, Austria-Hungary or later in the game the United States) and fights battles through the years of the war. In this LEGACY game, players play multiple games of TRENCH CLUB, each presenting half a year of the war.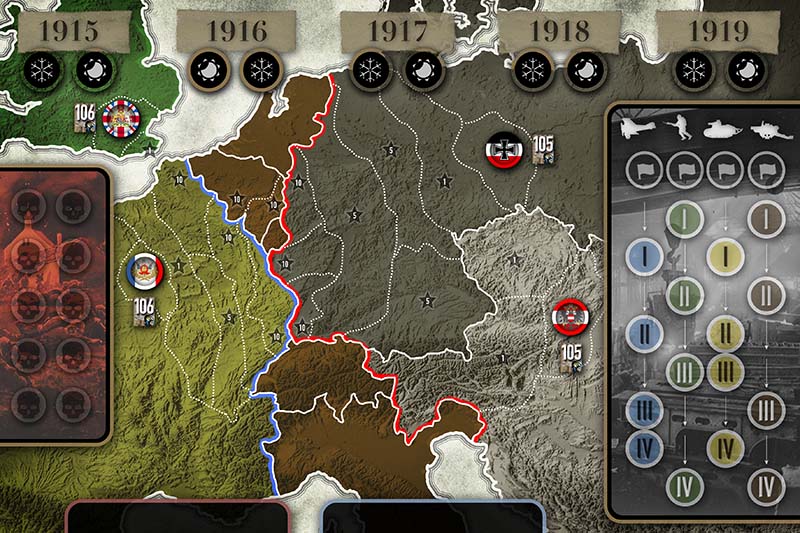 Each individual game will have a permanent effect on all future games: You will research new technology that will give you access to new unit types, you will permanently modify the game map by e.g., digging trenches or capturing forts, you will occupy territory towards the enemy capital, etc. Also, depending on your actions, a global history will unfold. If you have high losses, famous historic persons might be killed – or vice versa saved. Your international reputation might suffer or improve, influencing the war entry and engagement of other nations.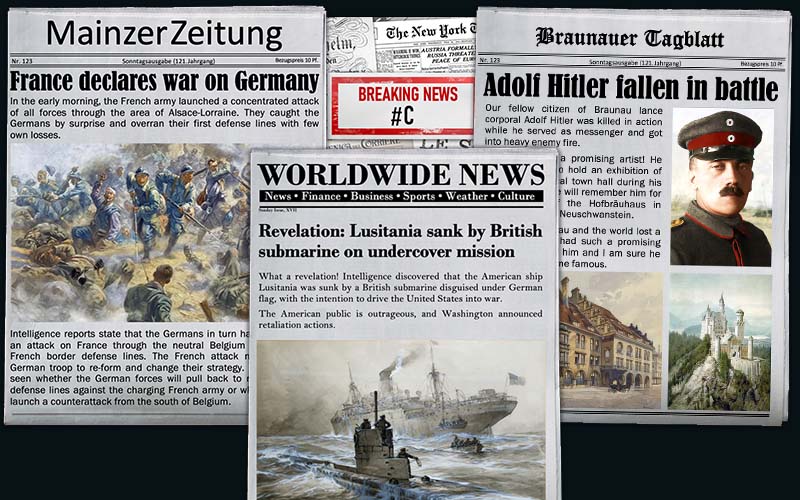 In each of the individual battles of TRENCH CLUB, you will take the role of a general and fight a battle in the according year of the war with tanks, artillery, and troops. Each game will have different mission briefings, events and special rules that apply for this phase of the war. The battles are a complex strategy game in which, in addition to attack strength and armor of the troops, their tactical setup, combat experience, damage and terrain have a decisive influence on the outcome of the battle. Since each unit brings its own strengths, you must cleverly assemble your army to win the victory over your opponents. Each individual game lasts 1-4 hours (~1 hour per player) and the LEGACY campaign consists of about 10 subsequent games.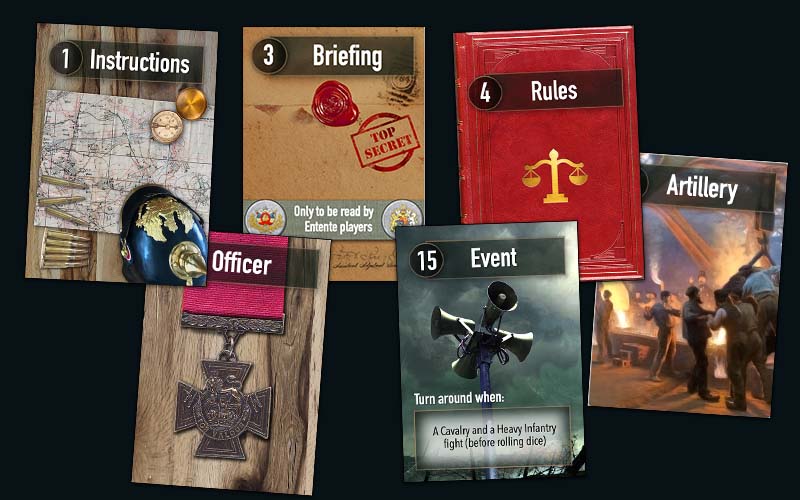 Further highlights
New secret miniatures: There are secret unit miniatures which will be revealed one by one during the legacy campaign depending on the tech developments you achieve. We are not telling which ones they are to avoid spoilers.
US as a faction: Go America! Good news for backers from the states: The US will be included as a fifth faction – and it will be heavily asymmetric compared to the other four.
Metal coins: The currency of the game to re-purchase and repair units will be represented by stylish metal coins.
Stickers: During the legacy campaign, each game will permanently alter all future games. E.g., you can dig trenches and will stick those on the map to stay for all future games.
High replayability: Each game will be different – whether you play them as part of the legacy campaign or if you just enjoy a one-off casual game with your friends. You can use specific mission briefings, rule variations, different sets if units, events, etc. to customize your game and make no game like the other.
Officers: Players loved the concept to level-up your units with experience points during a battle. Additionally, between the battles you will have officers who can learn new abilities during the battles which will carry over this experience to the next battle – unless your opponent eliminates them.
Color images: The game will feature astonishing color images for the units used in the game (see below an example for the German fighter aircraft). The news articles will also include colorized historical photos for a more immersive experience.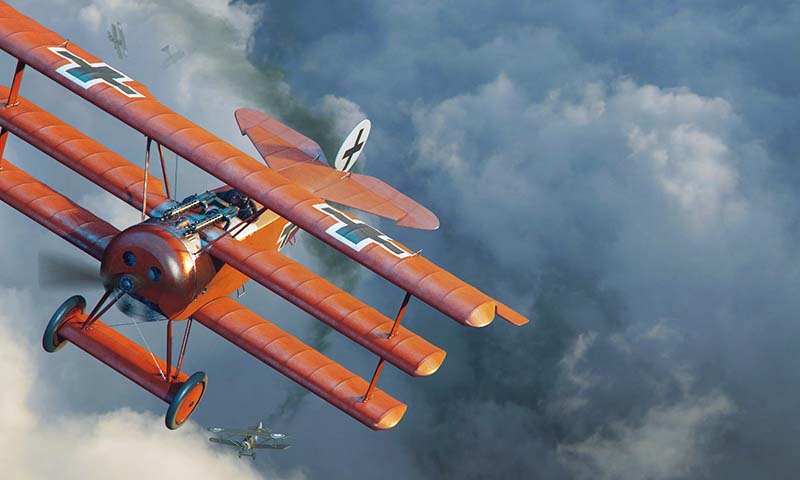 That's it for the sneak preview for now. You can sign up to the mailing list below and we will keep you updated on progress: